Fazoli's, the nation's largest fast-casual Italian chain, is celebrating its first annual "Italian for the People Day" Saturday, March 12, in promotion of its new menu items by honoring guests with a special limited-time offer, with purchase of a new menu item, valid at participating...
ParTech Inc. (PAR), a leading global provider of point-of-sale (POS) and food-safety solutions to the restaurant industry and subsidiary of PAR Technology Corporation (NYSE: PAR), announced that Giardino Gourmet Salads selected PAR Brink POS software for its corporate and franchised stores. Giardino's is a premier...
Photo: Bill Shaw/Indiana Public Media News
Workers conduct maintenance on a road in Brown County. Funding...
A bill containing controversial language about collective bargaining for teachers and school vouchers (in the order we address them below) passed both chambers. It survived Thursday's debate and is now headed to the governor for approval.
House Bill 1005 allows for school districts to give...
House and Senate lawmakers Thursday sent a bill to Governor Mike Pence that puts restrictions on how much pseudoephedrine some Hoosiers can buy....
Want to portray a healthy image to your customers? Start by getting your employees on board.
Twenty-year-old Alec Vela and 22-year-old Emily Allworth, both employees in the foodservice industry, drastically turned their lives around. Vela and Allworth each recently lost about 50 pounds due to changes...
Photo: Google
Proponents of the legislation say a a string of bad years for crop farmers has amplified problems...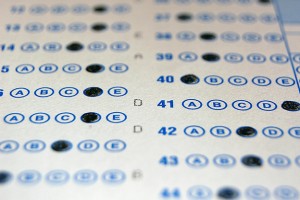 The legislature passed a bill getting rid of ISTEP and creating a committee to design the replacement. (photo credit: David Hartman /Flickr)
The 2016 General...