Muscle Maker Grill, the growing fast-casual restaurant brand promoting a healthy lifestyle by offering nutritious alternatives to traditional dishes, announced the addition of its Asian Sesame Ginger Salad available at all locations.
Just in time to celebrate National Salad Month in May, the Asian Sesame Ginger Salad contains all-natural...
Qdoba Mexican Eats, home of 3-Cheese Queso and free guacamole on entrées, is brightening up summer with the addition of its seasonal fan-favorite: Mango Salsa. Beginning today, guests can "mango everything" by adding Mango Salsa to any of their favorite entrees at no additional cost....
Photo: Indiana State Police
Bloomington resident Daniel E. Messell, 50, is charged with the murder of Hannah Wilson.
Twenty-five to...
Piada Italian Street Food is launching new menu items for the spring and summer seasons, featuring fresh, seasonal ingredients. New menu items will be available at all restaurant locations starting May 17.
"Our chefs are passionate about constantly reinventing our menu to feature entrees using the best...
Photo: Flickr/ Jim Capaldi
The Lafayette Subaru plant will add new Imprezas to its production lines later this year.
Subaru is cutting back...
TAGS: food service, contract foodservice, vending, Aramark 2016 second quarter, Eric J. Foss
PHILADELPHIA -- Aramark's net income for the second quarter of 2016 climbed to $96 million, or 39¢ per share, compared with $91 million, or 37¢ per share,...
Cousins Subs announced that it is implementing a large-scale rebranding initiative as part of its overall growth strategy.
After 44 years in the sub-shop industry, Cousins Subs is rolling out a streamlined look and feel across all locations as it seeks to expand its footprint throughout...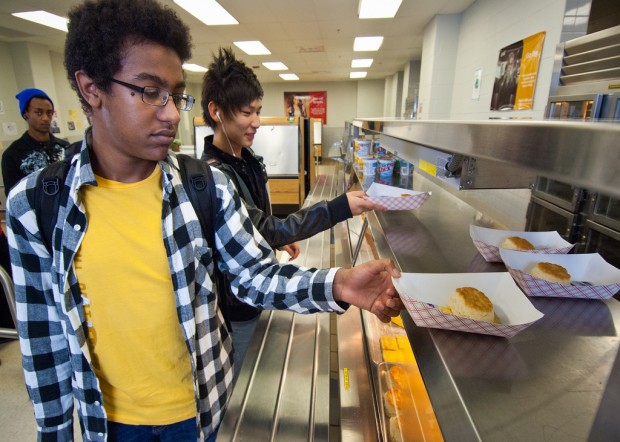 Read More
Indiana saw the third largest decrease in coal use, nationally, since 2007, according to a report from the federal Energy Information Administration.
The EIA credits the reduction in coal use to the affordability...