Next week, California Tortilla will open its second location in central Florida, bringing its Mexican menu to Melbourne. The fast-casual restaurant is centrally located in the heart of the Space Coast, a national leading engineering and medical corridor with some of Florida's best retirement communities.
California Tortilla...
Cousins Subs is serving new limited-time-only sub sandwiches, the Barbecue Steak and Barbecue Chicken.
Served hot off the grill, the 100 percent USDA choice barbecue steak and all-white meat barbecue chicken subs feature bacon, Wisconsin Cheddar cheese, grilled and crispy onions slathered with barbecue sauce on...
Democratic U.S. Senator Joe...
GPS Hospitality, a rapidly growing Burger King and Popeyes Louisiana Kitchen franchisee, has appointed Michael Lippert as chief operating officer. Leveraging over 30 years of experience in the quick-service restaurant industry, Lippert will be focused on overseeing, developing, and setting the direction for the franchisee's...
Dunkin' Brands, the parent company of Dunkin' Donuts and Baskin-Robbins, announced that Grupo Tagaropulos has acquired 13 Dunkin' Donuts restaurants and seven Baskin-Robbins shops in Panama, becoming the brands' new sole franchisee in the country. Under the agreement, Grupo Tagaropulos, a company with decades of experience in the...
Jack's will open its newest location in Northport, Alabama, located at 13510 Highway 43 North, on Wednesday, July 13. Jack's will give away made-from-scratch buttermilk sausage biscuits to the first 100 people to visit the restaurant.
"We're excited to bring great fast food, Southern style to...
Photo: Alex Proimos (Flickr)
51-year-old Jose Ramos was arrested Wednesday at his Fort...
Newk's Eatery, the fast-casual restaurant known for its culinary-driven menu and open kitchen, has inked a new development agreement with franchisee C2 Investment Partners, LLC. The multi-unit operator will open six Newk's locations in the Atlanta area over the next four years and has purchased the...
Consumers and operators alike are growing anxious about the economy. Here's what you need to know.
Consumers are growing anxious about the economy, and that's leading to some unease in the restaurant industry, too.
Signs are ominous that almost every sector in the $783 billion restaurant industry...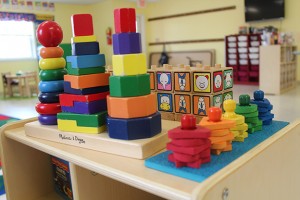 A new report outlines the needs and improvements of Indiana's early childhood education system. (photo credit: Rachel Morello/StateImpact Indiana)
Indiana's governor and legislative leaders have agreed...