Issue Date: Vol. 56, No. 12, December 2016, Posted On: 11/15/2016
Emily Jed


[email protected]
TAGS: Cook County commissioners, Cook County penny-per-fluid-ounce beverage tax, Chicago soda tax, National Automatic Merchandising Association, Illinois Automatic Merchandising Council
CHICAGO --...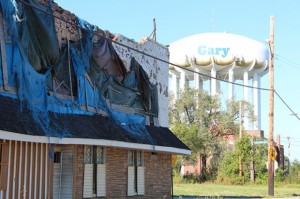 Gary Community Schools have struggled financially the last few years as enrollment dropped. They are now working with a state hired financial consultant and legislators to help the district financially succeed. (photo credit: Rachel Morello/Indiana Public Broadcasting)
Gary Community...
"Supermoon" is a catchy name for what scientists call the moon, earth and sun's perigee. Because the...
It is with extremely heavy hearts that we must share that our dear friend and beloved colleague Gwen Ifill passed away this afternoon following several months of cancer treatment. She was surrounded by loving family and many friends whom we ask that you keep in...
Photo: Joe Hren
The Indiana University...
A church in Bean Blossom Indiana was vandalized over the weekend.
The words "Heil Trump", a swastika, and an anti-gay...