Photo: Lauren Chapman
Some 1,000 residents of the West Calumet housing complex will have...
Investigators say Jeremy Coomes stole cocaine, meth, marijuana and other controlled substances that were seized by police.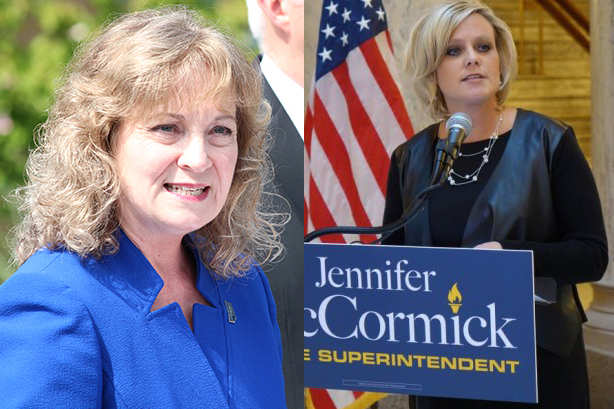 State superintendent Glenda Ritz and Jennifer McCormick, the candidates for state superintendent.
On Election Day,...
Photo: John F. Martin/Argonne National Laboratory (flickr)
Indiana's auto industry has contributed to the...
Photo: The Athenaeum Foundation, Inc. (Facebook)
The German Renaissance Revival building was once one of the largest social...
Authorities say a volunteer firefighter in southern Indiana has been arrested following 15 arsons in the area.
The Indiana Department of Natural Resources announced...
One of the new exhibits looks at the complex relationship between incoming settlers and Native American tribes.

Associate Vice President of Exhibitions Beth Van Why says garbage is a...
Photo: Indiana Debate Commission
Rex Bell, a Wayne County general contractor, is in...
Two Vigo County School Corporation employees have been terminated and are charged with theft...