Photo: NOvA (Fermilab, U.S. Department of Energy)
NOvA's experiment focused on muon...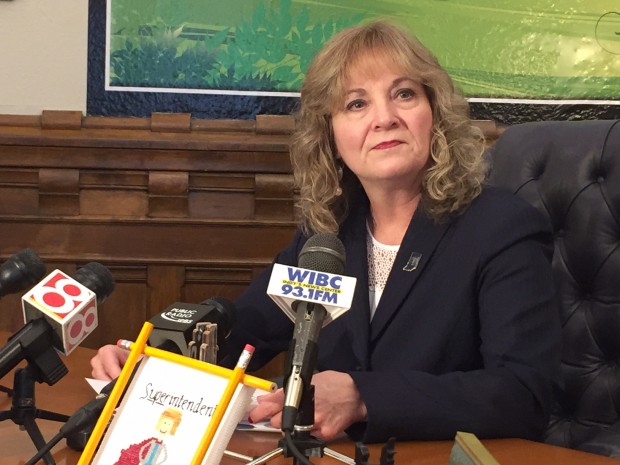 State superintendent Glenda Ritz updated her legislative agenda Tuesday for the 2016 General Assembly. (photo credit: Claire McInerny/Indiana Public Broadcasting)
The Indiana Department of Education has...
Photo: Courtesy: Hoosier Lottery
The money from the Hoosier Lottery goes to teacher and public safety pension funds...
Photo: Fairlife/Ballotpedia/Egg Industry Center
(From left:) Mike McCloskey of Fair...
U.S. Census Bureau officials told state lawmakers Tuesday...
TAGS: Canadian Automatic Merchandising Association, 2016 CAMA vending awards, CAMA Expo 2016, Lorna Kane, Don Storey Memorial Award, Jim Jackson, Quality Vending & Coffee Services, Jacques Dube McMurray Coin Machines, Fort McMurray AB wild fires
MISSISSAUGA, ON -- The Canadian Automatic Merchandising...

Issue Date: Vol. 56, No. 8, August 2016, Posted On: 8/16/2016
Emily Jed


[email protected]
TAGS: vending, ice cream vending machine, U-Vend Inc., Major League Baseball vending deal, baseball-themed ice cream products
SANTA MONICA, CA --




Issue Date: Vol. 56, No. 8, August 2016, Posted On: 8/16/2016
TAGS: vending machine calorie disclosure rule, U.S. Food and Drug Administration, FDA calorie disclosure guidance documents, National Automatic Merchandising Association
WASHINGTON -- This week,...