Assembly Hall Video Board

Assembly Hall South Entrance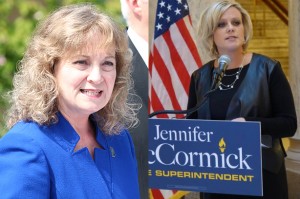 Glenda Ritz and Jennifer McCormick, the candidates for Superintendent of Public Instruction, will debate in Ft. Wayne Oct. 17.
This election season finally has an end in sight. As you all are thinking about who will receive your vote...
Construction for the project will cost $679,875 and engineering will cost $69,000.

The historic bridge was built in 1880.
The restoration...
Photo: Emily Penguin (flickr)
Indiana Chamber Of Commerce CEO Kevin Brinegar says...
Photo: James Vavrek
Congresswoman Susan...
Mayor Bennett says the money is needed to pay for the long term water control plan that he says needs to start by next fall.

Councilman O. Earl Elliott...
Photo: Jingua Tu/WTIU News
Police say the...
Photo: Huntington University
Huntington is a private university based in Indiana.
A conservative advocacy group is suing an Arizona city over a public subsidy...