The body of Army Sgt. Jonathon Michael Hunter arrived in Columbus Tuesday on a military aircraft.

Read More
Photo: Courtesy
Left to right: Sen....
Another state audit of Terre Haute's finances has raised doubts about the city's ability to continue to operate as...
Photo: Azra Ceylon
Liberty German (left) and Abigail Williams were found murdered in...
Photo: Herb Hernandez (Flickr)
The expansion will add approximately 75 megawatts to the farm's existing...
Send us your questions or comments for Kokomo Mayor Greg Goodnight during Tuesday's interview. Your question might appear during Wednesday's airing of "Ask The Mayor" during...
Photo: Annie Ropeik (IPB...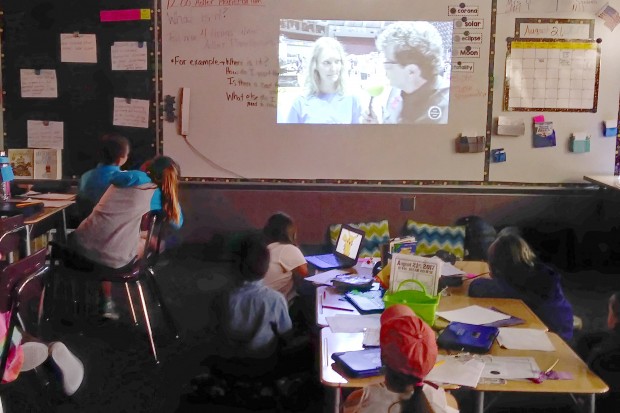 Wayne Township schools students watch a live stream lessons on the solar eclipse. (Lauren Chapman/IPB News)
The Indiana Department of Education offered schoolchildren around the state an...