Photo: Barbara Brosher
The final stretch of I-69 will follow the existing route of State Road 37 from...
Photo: Becca Costello
Indiana State Police officers at a protest at Indiana University...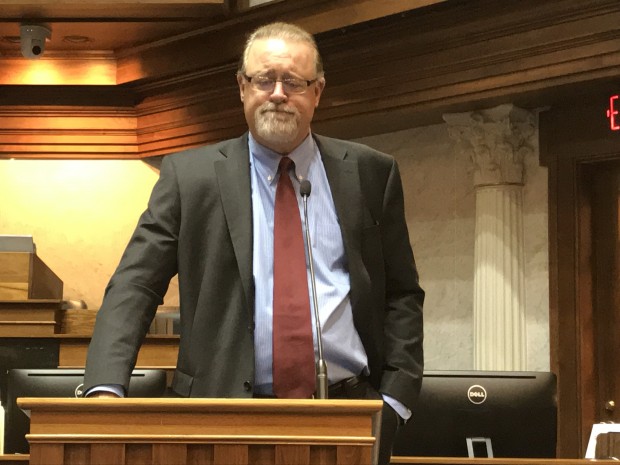 Read More
Photo: Courtesy Gov. Holcomb's Office

Gov. Eric Holcomb awards the 2017 Sachem award, the state's highest honor, to Eva Mozes Kor of...
Legislation allowing police to take DNA from anyone arrested for a felony is on its way to the governor's desk.
The Senate advanced the bill after a lengthy debate about its constitutionality.
Proponents of the measure argue...