McAlister's Deli, a leading fast-casual chain known for its Famous Sweet Tea, goes green with the addition of Green Tea and Mango flavored Green Tea to its already irresistible menu of tea varieties. Just like McAlister's fan favorite Sweet Tea, these new varieties are held...
When it comes to cutting-edge design and a multi-concept space, university dining halls hardly seem an innovative venue. The new West Campus Union Hall at Duke University in Durham, North Carolina, could change that perception.
New York–based designer Vincent Celano created a new dining experience that...
Gloria Jean's franchisee Ross Drever combines his love for coffee with his family's franchise legacy.
With two thriving coffee shops under his belt, it might seem that Ross Drever has java in his blood—and that might be partially true. Drever grew up around coffee; his father...
Photo: Josh Margolis
Indiana...
Photo: rsteup (Flickr)
The first day of spring is Sunday, March 20th.
The first day of spring is Sunday, which means it's time for Noon Edition's annual spring gardening show.
This...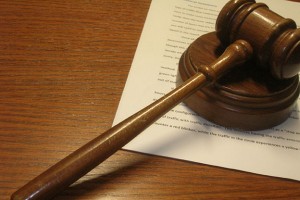 The Indiana Supreme Court is hearing a case regarding collective bargaining between teachers and school districts. (Photo Credit: Brian...
ARLINGTON HEIGHTS, IL -- Unified Strategies Group has published a comprehensive micromarket merchandising roadmap for its membership. The purchasing cooperative said the project has been in the works for about nine months and is based on its micromark...
Photo: WTIU
Under the new program, the wait time for foster kids to be placed with a family could...
TAGS: Vending, Don Phelps, California Automatic Vending Council, CAVC, Food Systems Inc., National Automatic Merchandising Association, NAMA
Don Phelps
NEWPORT COAST, CA -- Don Phelps, a longtime vending veteran who once served as president of the...
TAGS: National Automatic Merchandising Association, NAMA, vending, office coffee service, NAMA Industry Awards, Joshua Rosenberg, Accent Food Services, Scott Meskin, Black Tie Services, Art Wittern, U-Select-It, vending industry awards
Josh Rosenberg

CHICAGO -- The National Automatic...