Captain D's LLC, the leading fast casual seafood restaurant known for serving freshly prepared seafood for more than four decades, announced Keith Davis has joined its executive team as chief financial officer. In his new role, Davis will be responsible for the development and execution...
Photo: Barbara Brosher
Indy's Family Restaurant sits at a prime location along busy State Road 37 in Martinsville.
Photo: sabbianmaggy (Flickr)
Indiana is the second state to adopt these...
The little brown concession stand that's home to the Chocolate Moose in downtown Bloomington may disappear.
But the decades-old business isn't...
Photo: Brandon Smith
U.S. Chamber senior VP Rob Engstrom talking...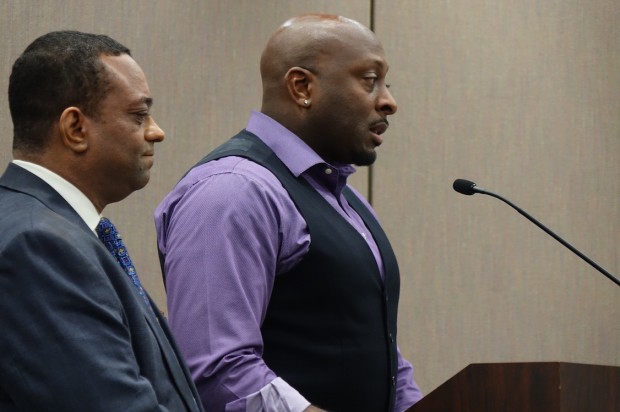 Tony Walker,...
A federal judge will not temporarily halt her ruling on Indiana's refugee resettlement program. The state will have to provide funding to...
Photo: Indiana State Police
Police arrested Kyle Parker last week after finding the body of 1-year-old Shaylyn Ammerman
The man accused of killing 1-year-old...
The Halal Guys, the first mainstream American Halal food restaurant chain, will open their first East Coast location outside of New York City in April. The franchised location will open in East Brunswick, New Jersey, on Route 18 South, and is the first of a...
To celebrate National Pretzel Day on April 26, Ben's Soft Pretzels, an Amish-inspired soft pretzel franchise offering preservative free pretzels baked fresh on-site daily, will give away free pretzels with a minimum $1 donation to the Intrepid Fallen Heroes Fund. The free pretzel promotion will...