Newk's Eatery, the fast-casual restaurant known for its culinary-driven menu and open kitchen, has inked a new development agreement with franchisee C2 Investment Partners, LLC. The multi-unit operator will open six Newk's locations in the Atlanta area over the next four years and has purchased the...
Consumers and operators alike are growing anxious about the economy. Here's what you need to know.
Consumers are growing anxious about the economy, and that's leading to some unease in the restaurant industry, too.
Signs are ominous that almost every sector in the $783 billion restaurant industry...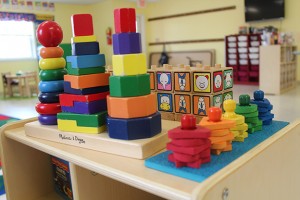 A new report outlines the needs and improvements of Indiana's early childhood education system. (photo credit: Rachel Morello/StateImpact Indiana)
Indiana's governor and legislative leaders have agreed...
Chipotle Mexican Grill released "A Love Story," an original, animated short film that follows the story of two young entrepreneurs, Ivan and Evie, and the escalating rivalry that leads them to build competing fast food empires.
"We are changing the way people think about and eat...
xAd, the global leader in location intelligence that drives sales, has partnered with comScore, a global media measurement and analytics company, to provide its clients with a global measurement solution that links mobile campaign delivery to in-store visitation. comScore Location Lift in xAd, which uses comScore's...
Photo: Michael Coghlan
The jail in Noblesville was built for 296 inmates, but more than 330 are now...
Indiana is adding more large-scale hog farms every year. They're good business for farmers, but some neighbors say they can be bad for property values.
It's an argument people are having across the state, especially in small towns, like Hope — population: 2,200 — in Bartholomew...