MonkeyMedia Software, provider of Monkey, announced its partnership with Bringg, a web and mobile platform for managing takeout and catering deliveries. Bringg's toolset has been tightly integrated into the Monkey platform and is now available to Monkey clients as an extended add-on service.
"Today, more than...
Integrative technology can sync a restaurant's operations.
With an increasing number of moving parts in a restaurant, more operators are abandoning back-office servers for Internet- and mobile-based solutions to streamline everything from compliance to point of sale.
Colorado-based Modern Market wanted to use cloud-based computing since opening...
Photo: James Vavrek
Astronaut Bruce Melnick speaks to students...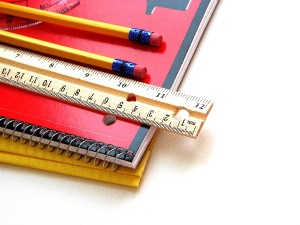 Dual credit teachers without a master's degree in their content area need to get additional schooling by 2017. (photo credit: MyTudut/flickr)
The...
Photo: Duke Energy
Duke Energy's original plan was rejected by the Indiana...
Photo: AComment (Flickr)
Increases in state tax revenue and...
Photo: Wikimedia Commons
A group of concerned citizens questioned the potential environmental impacts...
Senate lawmakers and House Democrats pushed back Monday against those advocating for the...
gusto!, the fast-casual concept that started in Atlanta's Brookwood Hills neighborhood, will open its second Atlanta location at 782 Ponce De Leon Ave NE in early summer 2016. In fall 2014, native Georgian and former NFL quarterback Nate Hybl opened gusto! at 1935 Peachtree Road...
Starting today, Whataburger fans can snap for burgers as the company launches its channel on the popular photo and video messaging app Snapchat.
To celebrate the launch, Whataburger is asking fans to follow them on Snapchat to find out how they can win the prize burger...