Photo: Annie Ropeik (IPB...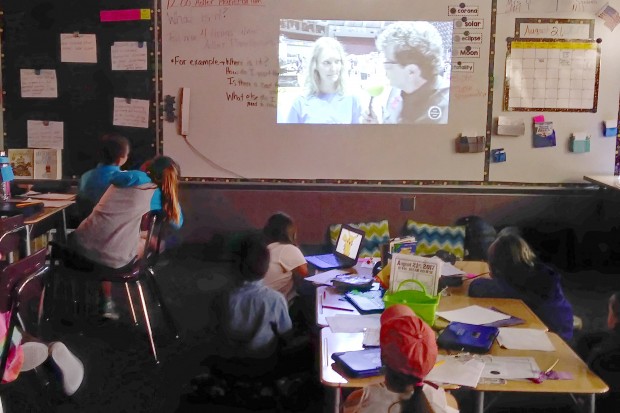 Wayne Township schools students watch a live stream lessons on the solar eclipse. (Lauren Chapman/IPB News)
The Indiana Department of Education offered schoolchildren around the state an...
Several people took their eclipse glasses into the water to watch the eclipse.

The DNR provide eclipse glasses for people to share.
Photo: Courtesy of Paul G. Allen via AP

This undated image from a remotely operated vehicle courtesy of Paul G. Allen,...
Photo: WFYI
Holcomb says the trip is to strengthen relationships and encourage continued investment and trade.
Indiana Gov. Eric Holcomb plans to lead a delegation...
Photo: WFIU/WTIU News
Sen. Joe Donnely (D-Ind.)...
Photo: Indiana State Fairgrounds & Event Center
The Indiana State Fair ran from...
The first coast-to-coast solar eclipse in 99 years is today, with the path of totality just a few hours drive south of Indiana in parts of Kentucky.
Nearly the entire state will have at least 90 percent coverage, and southern parts of Indiana will have near-totality: 99...
Photo: Courtesy: Flickr/ Josh Etsey
Methadone is the most commonly used medication to treat drug addiction.
Indiana's Medicaid will soon cover methadone treatment for people suffering...