Barberitos Southwestern Grille & Cantina introduces its newest menu item, customizable Lettuce Wraps, at restaurants nationwide this week. Fresh romaine leaves offer guests another low-carb entrée option for their favorite ingredients.
"Flavor is everything at Barberitos. With warmer months ahead, we want to offer our customers...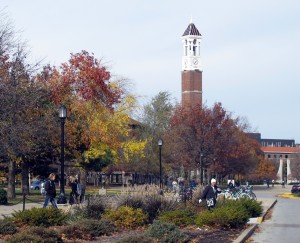 Graduate students at Purdue want to form a labor union, and a similar movement is happening...
Eight lesbian couples went before a federal judge Friday, asking the court to allow both parents to be listed on their children's birth certificates.
Indiana...
The Hoosier Half Marathon begins Saturday at 8 a.m., and racers will face colder than usual weather this year.
Race manager Bill Bartley says race day typically sees a low of 40 degrees and a...
A 14-year-veteran of the Indiana State Police was fired Thursday for allegedly proselytizing to people he stopped for traffic violations.
The ACLU...
Photo: Quinn Dombrowski (flickr)
Craft breweries have been steadily popping up throughout the state.
The sixth annual Bloomington Craft Beer Festival comes at a time when the craft beer...