Photo: J.D. Gray
Columbus residents enjoyed the...
TAGS: NAMA Fly-In, vending industry advocacy, automatic retailing, office coffee service, micro market, micromarket, Eric Dell, Carla Balakgie, Felicia Billingslea, Jeffery Smith, Carla Balakgie, Scott Corley, Charlie Cook
WASHINGTON -- The second annual Fly-In legislative conference and grassroots outreach program organized by...
Photo: Becca Costello
Upperclassmen help new students move into their dorm rooms at Indiana...
Photo: Bill Shaw
House Speaker Brian Bosma announces the legislative changes to RFRA in April of 2015.
Oral arguments begin this week in Hamilton County...
Photo: NOvA (Fermilab, U.S. Department of Energy)
NOvA's experiment focused on muon...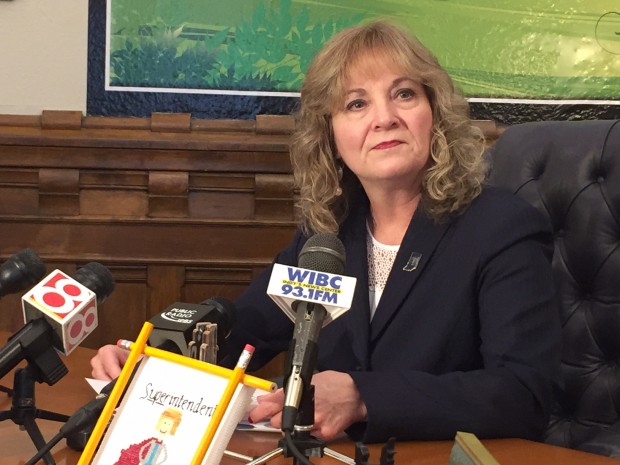 State superintendent Glenda Ritz updated her legislative agenda Tuesday for the 2016 General Assembly. (photo credit: Claire McInerny/Indiana Public Broadcasting)
The Indiana Department of Education has...
Photo: Courtesy: Hoosier Lottery
The money from the Hoosier Lottery goes to teacher and public safety pension funds...
Photo: Fairlife/Ballotpedia/Egg Industry Center
(From left:) Mike McCloskey of Fair...