Photo: Noah...
Photo: Barbara Brosher
I-69 Section 5 was originally supposed to be complete in October. But, ongoing issues...
Photo: MB298 (Wikimedia Commons)
A Kohl's department store in Beaverton, Oregon.
Department store Kohl's announced this week it will open a distribution center in...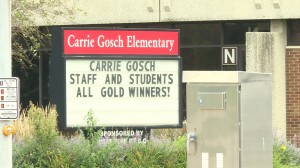 Carrie Gosch Elementary in East Chicago moved buildings this year because lead was found in the soil under the...
Photo: Wikimedia Commons A contractor working on I-69 between Bloomington and Martinsville, Indiana says the state has given incorrect information about delayed contractor payments and construction delays. State officials have threatened to find I-...