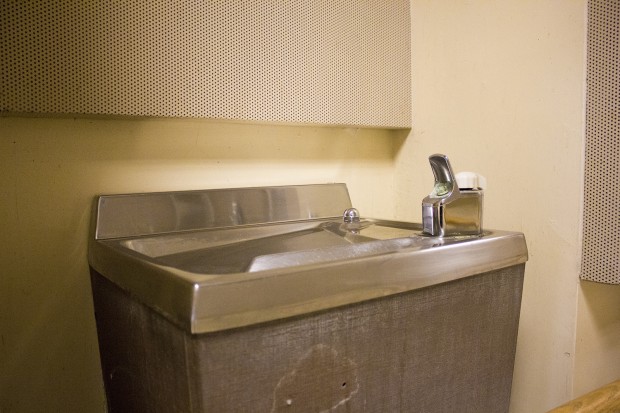 The Indiana...
Photo: WTIU/ WFIU News
Chipotle Mexican Grill on Kirkwood Avenue, one of two locations in Bloomington affected by the...
Photo: Steve Burns
Daniel Messel is escorted out of...
Photo: Jean-Guy Dallaire (Flickr)
Officials say the hide was disposed of inappropriately and the...
Photo: Indiana State University An apparent hoax bomb threat at Indiana State University shut down several buildings Tuesday morning. Indiana State University officials say a campus building has been cleared after a bomb threat Tuesday morning. Acc...
TAGS: craft soda sales, carbonated soft drinks, soda trends, USA Today, Beverage Marketing Corp.,, vending U.S. soft drink market NEW YORK CITY -- Amid declining and flat sales for carbonated soft drinks, the craft soda segment is "capturing share ...
Photo: Jay Kleeman (Flickr)
The Indianapolis International Airport doesn't have direct flights to Europe, so securing a transatlantic flight...
Photo: Jimmy Emerson (Flickr)
The project will widen I-65.
Two public hearings are planned next month on a proposal to widen a section of Interstate 65 to six lanes in southern Indiana.
The $143...
Photo: Stop Alochol Deaths (flickr)
According to...