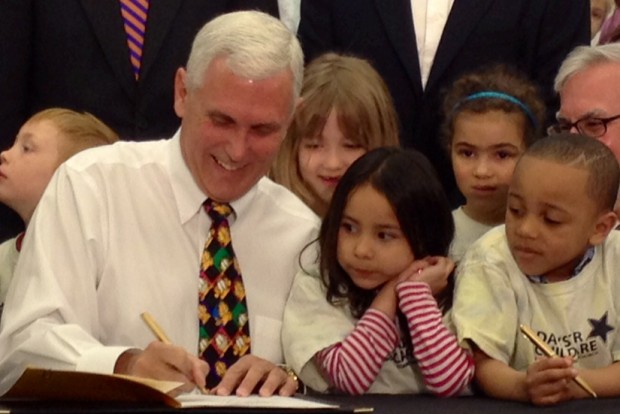 In this...
Anheuser-Busch and Starbucks announced that they are working together to produce, bottle, distribute, and market the first Teavana Ready-to-Drink (RTD) tea in the U.S., with an anticipated product launch in the first half of 2017.
Premium RTD tea is the fastest-growing segment in the RTD tea...
TAGS: vending, National Automatic Merchandising Association, Operation Homefront, Operation Homefront Back-To-School Brigade, Eric Dell CHICAGO -- The National Automatic Merchandising Association said it has partnered with Operation Homefront for NA...
TAGS: National Automatic Merchandising Association, FDA calorie rules for vending machines, U.S. Food and Drug Administration, calorie-disclosure rules, Eric Dell, A Comprehensive Manual on Compliance CHICAGO -- The National Automatic Merchandisin...
Photo: Barbara Brosher
The FDA recently approved the first-ever federal regulations for e-cigarettes.
A Marion County judge rejected a request Thursday to halt Indiana's new e-liquid regulations that are set...
An affiliate of Fort Worth–based private-equity group FundCorp Inc. announced the acquisition of Gigi's Cupcakes, the largest cupcake franchise in the U.S. with more than 100 locations nationwide.
Terms of the deal were not announced, but Judy Renfrow has been named president and COO and will...
Rubio's Restaurants announced that it has completed the acquisition of eight restaurant locations in Florida previously operated as Lime Fresh Mexican Grills. Rubio's will soon begin construction to convert these to new Rubio's Coastal Grill restaurants, marking the California-based company's first expansion to the East Coast.
As announced...