Photo:
Photo: Mark Hurt - Facebook
Mark Hurt is running in the...
Photo: Gretchen Frazee
Under current state law, grocery stores are allowed to sell cold wine but not cold beer.
Two Ricker's convenience stores...
Photo: Nick Janzen/IPB News The EPA planted flags in East Chicago yards after testing the soil samples for lead. The state is expected to start installing water filters in some East Chicago homes showing elevated lead levels. The work by the Indian...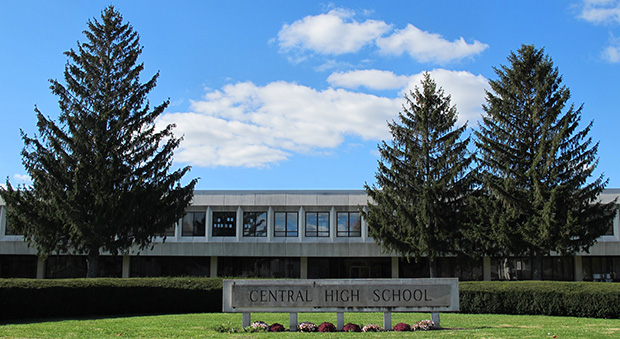 Muncie Central High School. The House Ways and Means committee voted Monday to include Muncie Community Schools in a bill that provides financial assistance for struggling districts. (Kyle Stokes/StateImpact Indiana)
An Indiana House committee has...
TAGS: vending machine, delayed access, vending machine, Society of Behavioral Medicine, Brad Appelhans, Rush University Prevention Center, DISC, Delays to Improve Snack Choices
SAN DIEGO -- Delaying access to high-calorie foods and snacks in vending machines can shift people's choices to purchase...
Photo: Sgt. Stephen Wheeles (@ISPVersailles)
A turkey flew into Indiana State Police Trooper Tia Deaton's windshield.
Windshields...