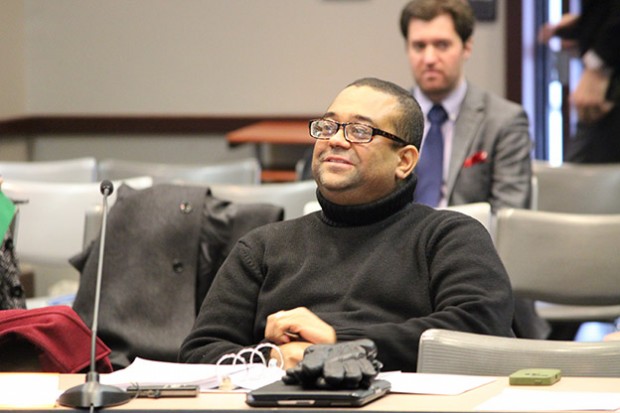 Tony...
Photo: Steve Burns
Faith leaders gathered at the Indiana Interchurch Center Friday to decry the anonymous billboard.
Indiana religious leaders say an Indianapolis...
Photo: Diego Delso (Wikimedia Commons)
University President...
Photo: Indiana Division of Fish and Wildlife (Facebook)
This is the first alligator gar verified by state biologists...
Photo: Steve Cukrov...
Imagine this: instead of taking your baby to daycare, you bring your...
Photo: Wikimedia Commons
The Indiana Gaming Commission is working with the Marion County Prosecutor's Office on the investigation.
Authorities say they seized more than...
Photo: Barbara Brosher
The final stretch of I-69 will follow the existing route of State Road 37 from...
Photo: Brandon Smith
The Indiana Grown program lets consumers know if a product is grown or produced in the Hoosier...