Photo: NCAA
Women's basketball also approved the same rule change the men adopted in extending the coaches'...
The General Motors plant in Bedford is continuing the environmental cleanup program in an around the facility. At a meeting Wednesday night residents gathered to hear a presentation from the project manager about the current state of the environment remediation process.
Peter Ramanauskas with the U.S....
Anti-Sharia law rallies were held around the country last weekend, including in Indianapolis....
Photo: WFIU Public Radio
Ivy Tech's campuses currently serve students at a regional level, but going forward...
Photo: Michael Coghlan
The Indianapolis Re-Entry Educational Facility is experiencing low numbers of inmates due to changes in legislation.
The Indiana Department...
Photo: Barbara Brosher
Ivy Tech collaborated with Cook Medical and Zumasys to integrate jBase into its Software Development certificate program.
Ivy Tech Community...
Photo: Photo: Huw Williams/Wikimedia Commons
Marsh said Topvalco agreed to buy three stores...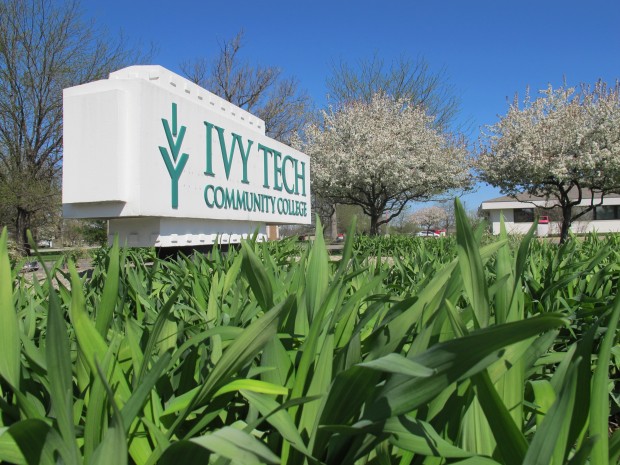 Ivy Tech Community College will undergo administrative changes to focus more on individual communities. (photo credit: Kyle Stokes/Stateimpact Indiana)
Ivy...
Photo: Indiana...
Photo: Indiana State University
Researchers studied impact in Sullivan, Vigo, Clay, Parke and Vermillion counties.
New data shows Indiana State University contributes about $334 million to its...