Photo: Peter Balonon-Rosen (IPB News)
The commission is required by the state constitution to recruit and...
Photo: IPBS File Photo
Committee Chairman Sen. Dennis Kruse (R-Auburn) proposed an amendment to let the State Board of Education...
Photo: Joe Flintham (Flickr)
The Attorney General's office says it's neutral on the legislation.
A bill that would give counties the ability to set up needle exchanges...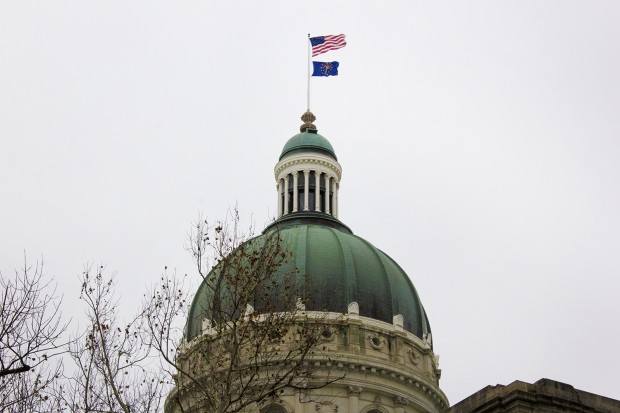 Proposed legislation that would require guidelines for religious expression in public schools passed the Senate Education Committee, with an amendment altering the original intent.
House Bill 1024 would protect open prayer and religious dress, writings or other...
Photo: Brandon Smith/IPB News
Indiana University law professor David Orentlicher...
Photo: (Lucio Eastman/Wikimedia Commons)
A House committee added the entirety of one bill into a non-controversial Senate...
A bill that would change net metering for solar energy production got its first hearing before a House committee Wednesday, continuing to draw debate from a wide range of stakeholders.
The House Utilities committee...
A Senate committee approved a bill that would allow state and local government agencies to charge the public a...