The Indiana Senate approved a bill Tuesday that...
Photo: Middle Way House
Toby Strout stepped down as executive director of Middle Way House in October.
Fewer than six months after retiring from her...
TAGS: Accent Food Services, M. L. Phinney Distribution, Josh Rosenberg, Audax Group, Reno Snax, vending news, vending operations, vending company acquisitions
PFLUGERVILLE, TX -- Accent Food Services, headquartered here, said it has agreed to acquire M. L. Phinney Distribution (Stephenville,...
People with felony drug convictions could be eligible for food...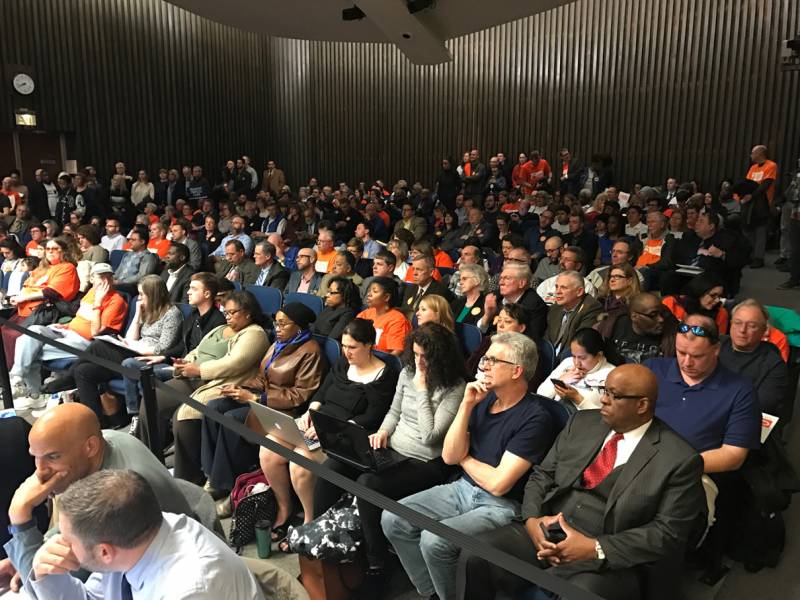 The council meeting room was packed with a lively crowd, the vast majority of whom erupted in applause when the votes came through. (Photo by Drew Daudelin)

The Indianapolis City-County Council approved a plan Monday night to expand Marion County's public transit system.
A lively...
Photo: Gretchen Frazee
Last year's vaping law imposed strict safety standards for manufacturers of the nicotine-laced "e-liquid" used in vaping.
The Indiana Senate...
Photo: City of St. John
St. John has a population of about 16,430 and reported only three violent crimes last...
Photo: Indiana University
The school has said Riveire was earlier fired from his position as assistant director...