Photo: Azra Ceylon
Liberty German (left) and Abigail Williams were found murdered in...
Photo: Herb Hernandez (Flickr)
The expansion will add approximately 75 megawatts to the farm's existing...
Send us your questions or comments for Kokomo Mayor Greg Goodnight during Tuesday's interview. Your question might appear during Wednesday's airing of "Ask The Mayor" during...
Photo: Annie Ropeik (IPB...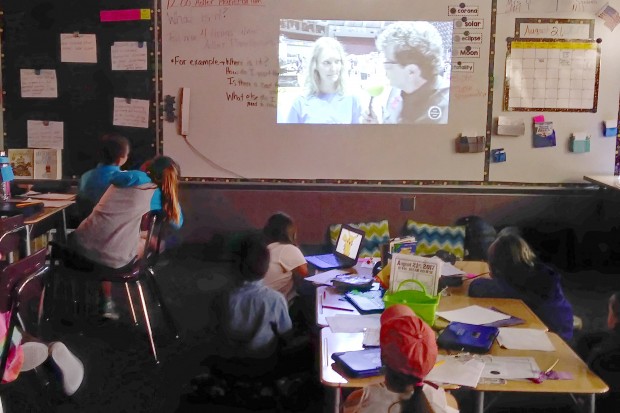 Wayne Township schools students watch a live stream lessons on the solar eclipse. (Lauren Chapman/IPB News)
The Indiana Department of Education offered schoolchildren around the state an...
Several people took their eclipse glasses into the water to watch the eclipse.

The DNR provide eclipse glasses for people to share.
Photo: Courtesy of Paul G. Allen via AP

This undated image from a remotely operated vehicle courtesy of Paul G. Allen,...
Photo: WFYI
Holcomb says the trip is to strengthen relationships and encourage continued investment and trade.
Indiana Gov. Eric Holcomb plans to lead a delegation...
Photo: WFIU/WTIU News
Sen. Joe Donnely (D-Ind.)...