Photo: NFL News Desk Admin (flickr)
Luck sought additional opinions and eventually Indianapolis put him on season-ending injured reserve...
Photo: Eli Lilly
Eli Lilly made a commitment 25 years ago to advance treatment for migraines.
A new pain medication, part of Indianapolis-based Eli Lilly's...
Mayor John Hamilton made his case for the proposal, saying it will ensure the quality of future development.

Anne Bono with the Greater Bloomington Chamber of Commerce criticized...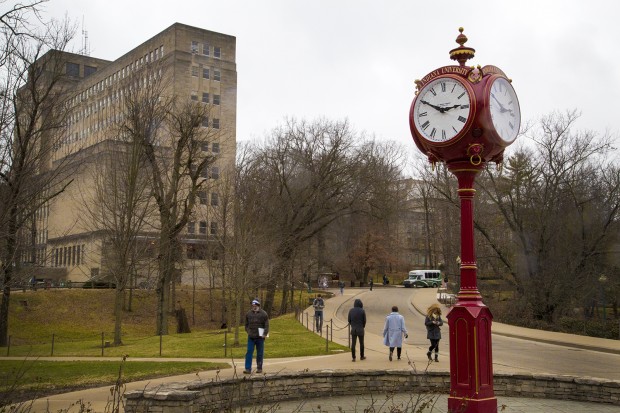 Indiana University Bloomington campus. (Peter Balonon-Rosen)
Major changes to U.S. tax policy being debated in Washington have Indiana University officials concerned, because pieces of the proposed plans would negatively impact thousands of IU workers and their families.
IU...
The general manager of Bloomington-based co-op Bloomingfoods will resign in January.
Tony Alongi started the job in March of last year. Shortly after he became the general manager,...
Photo: Barbara Brosher
Mayor Joe Hogsett said Monday that the city's homicide rate is heartbreaking and unacceptable.
Indianapolis officials say that in response...